So tonight I was going to go out to a local Industrial club and unfortunately circumstances beyond my control prevented me from going.:( Which left me all dressed up, in my apartment with nowhere to go. Throw into the mix a wonderfully talented camera happy Husband and you get photos!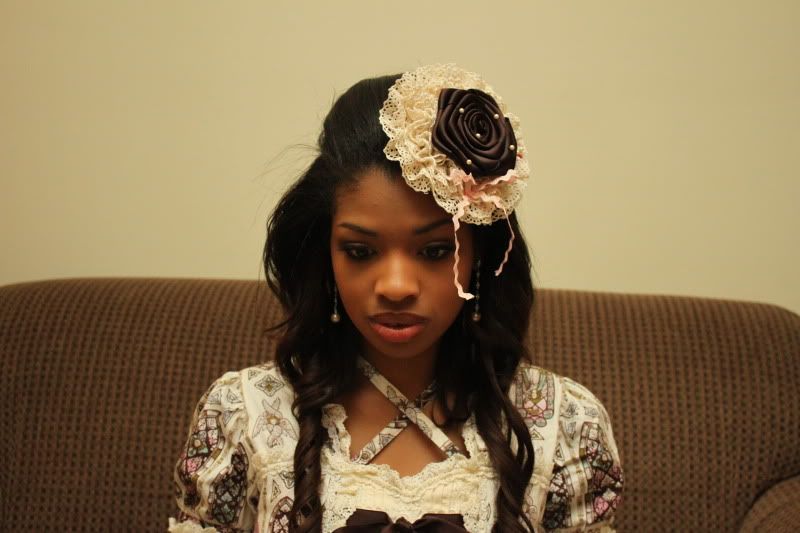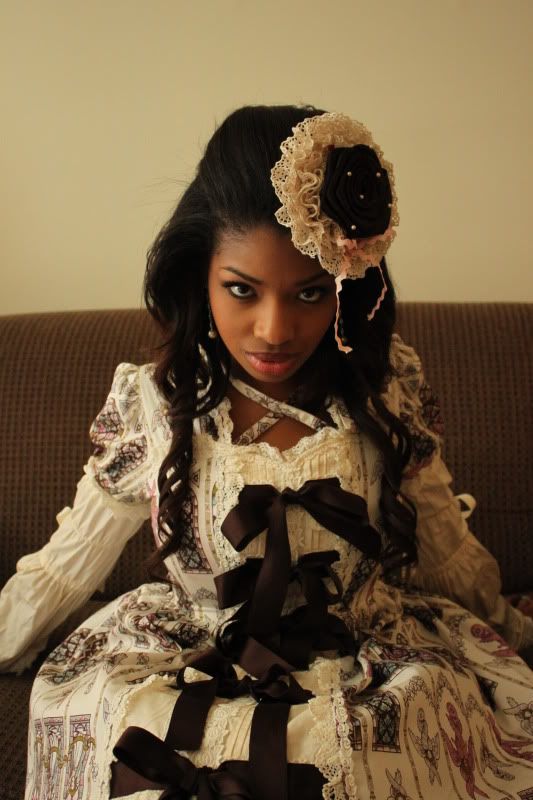 Hair and Makeup shots. I actually put on eyelashes... so I needed to show them off....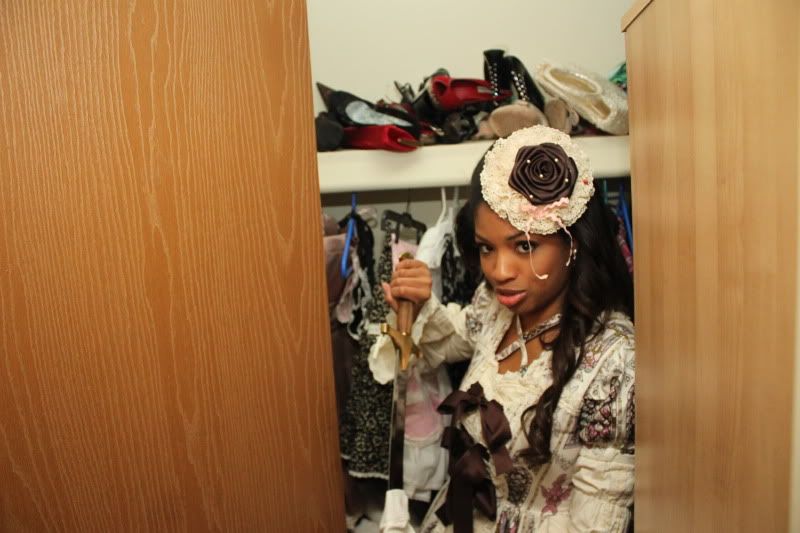 "please step away from my closet sir.... you are a little too close to my brand"
This is my belly dancing sword, I balance it on top of my head while dancing and sometimes even on my chin. Its awesome. I love it.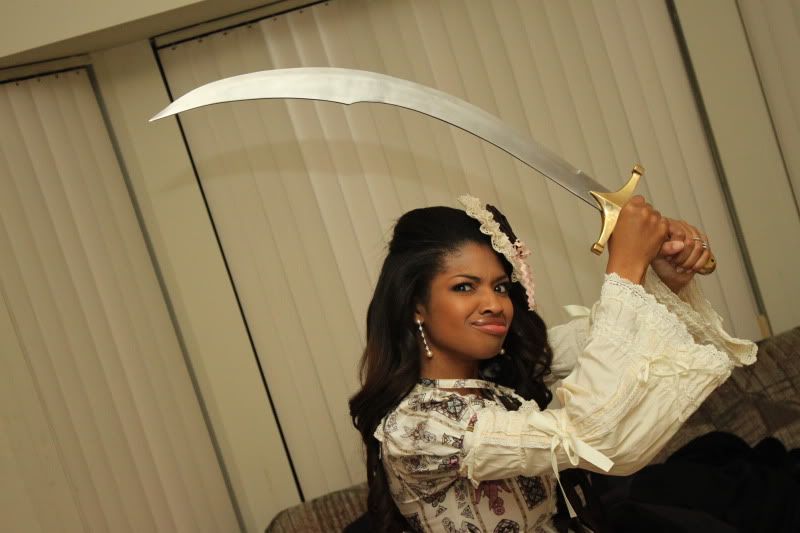 "Trolls in my EGL? Not so likely with this big ass sword"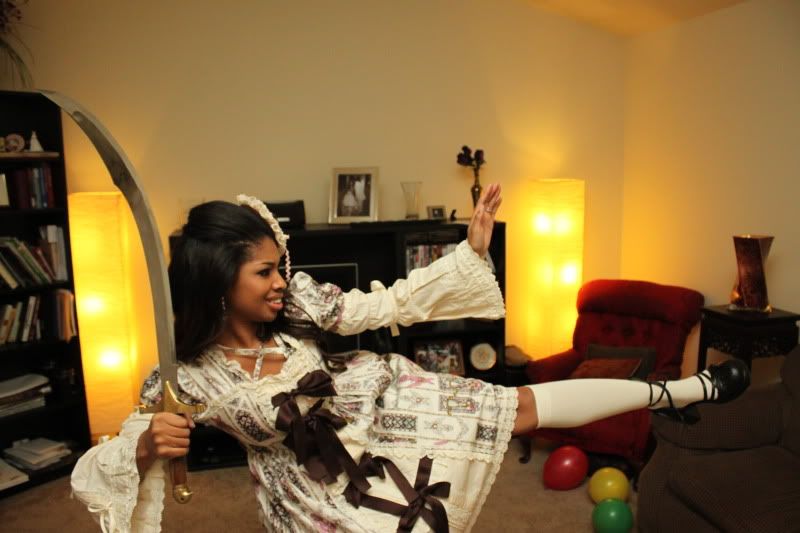 Keeping away ita's and trolls is just a normal day's work.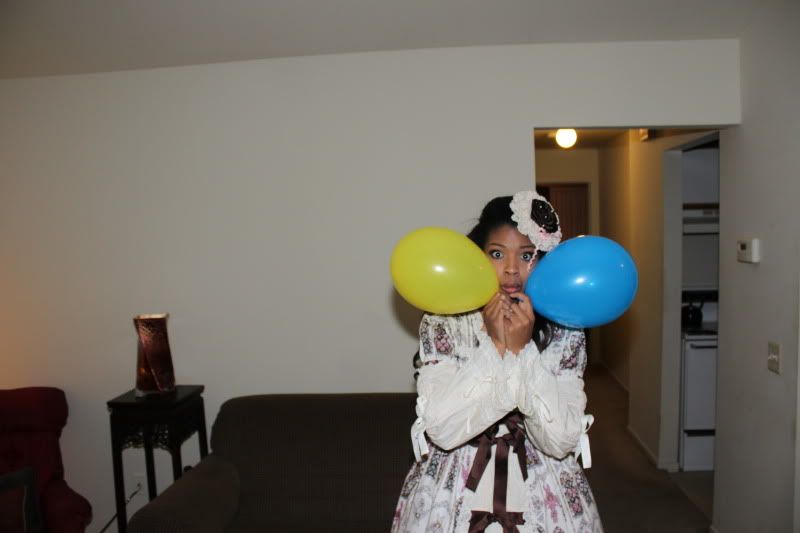 There is no explanation for this photo. Seriously. There really isnt.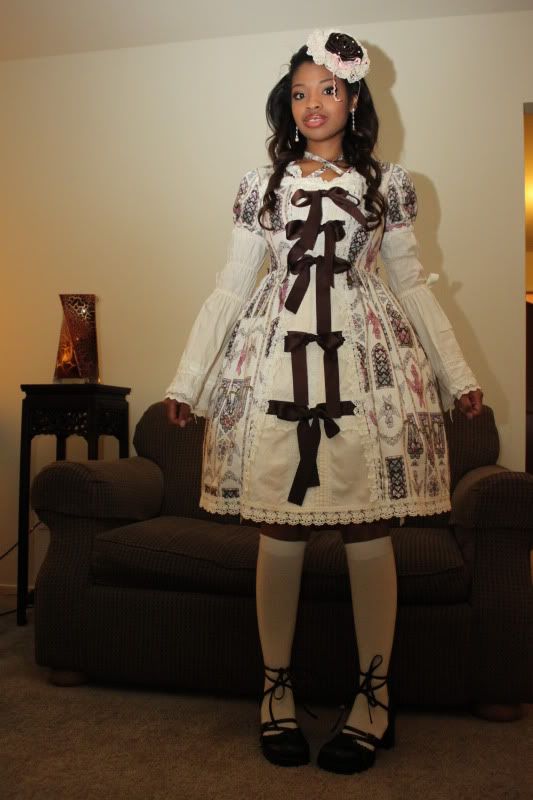 I hope you enjoyed!
Anyway, outfit rundown:
Headress: Handmade by moi
Dress: Btssb
Socks: Target
Shoes: Ling Lam