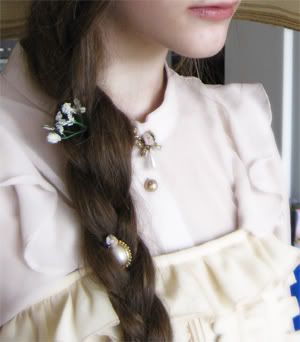 Here are two outfits from this weekend; both of them in a ivory/dusty pink colourway.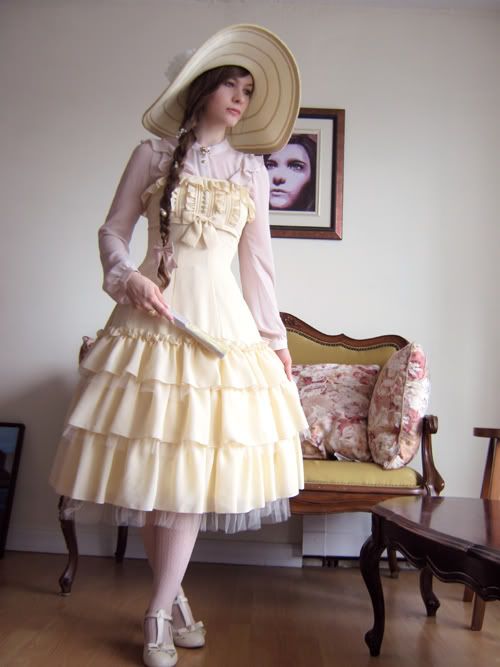 Outfit:
Dress : Mary Magdalene
Hat : Nine West
Shoes : Lovely Shoes
Thights and blouse : offbrand
Brooch, ring and earrings (in my hair) : vintage
Bow : Mary Magdalene
And on Saturday, one of my friends organised a tea party. The only picture I have of the full outfit isn't very good (and cropped because there was someone else on it), but here it is anyway.
Outfit :
Dress : Alice and the Pirates
Blouse : Free People
Caplet : Innocent World
Socks : Innocent World
Shoes : Lovely Shoes
Flower crown : Handmade by a local lady
All jewellery : Vintage
Parasol : Alice and the Pirates
Thank you for looking. :)