After having to a major blow to my confidence I stopped taking full body pictures of myself in lolita and began to try just about every diet and exercise program I could. But after moving out and living on my own I finally became able to cook healthly meals for myself, plus a lack of car forces me to walk everywhere. I haven't lost a lot, but it's enough to make me more confident about my appearance. I figured I'd post a few outfits I wore at AWA.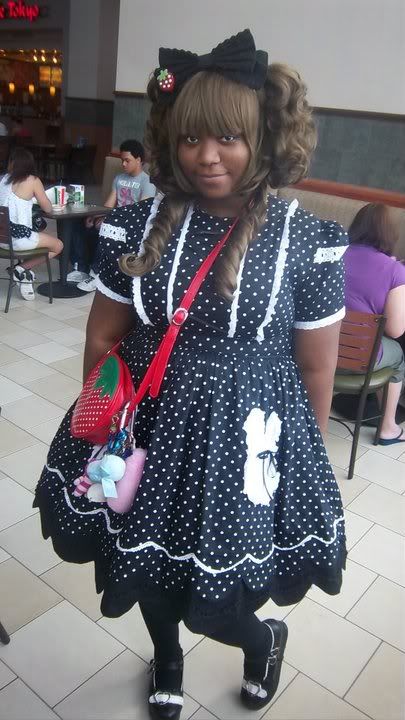 OP: Offbrand Handmade
Bag: Bodyline
Headbow: Bodyline
Shoes: Bodyline
Socks: Target
Cutsew: Fanplusfriend
Skirt: Bodyline
Stockings: Walmart
Shoes: Bodyline
Laplander/Hat: Spencers
Bear backpack: Chosun
Other accessories: Mintymix, Alice Doll, Chocomint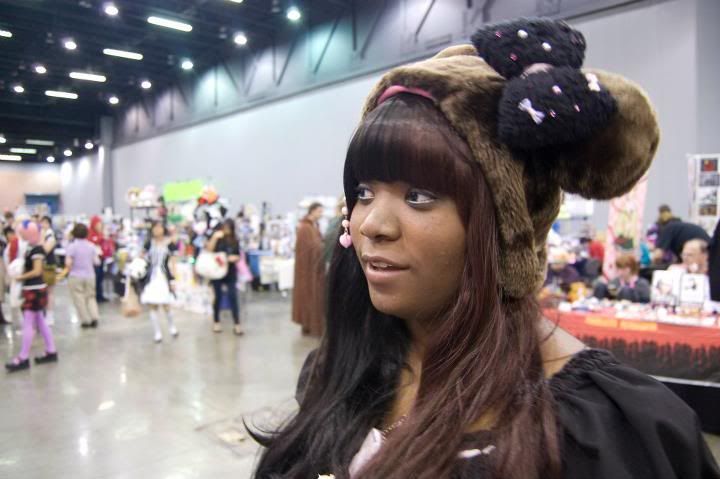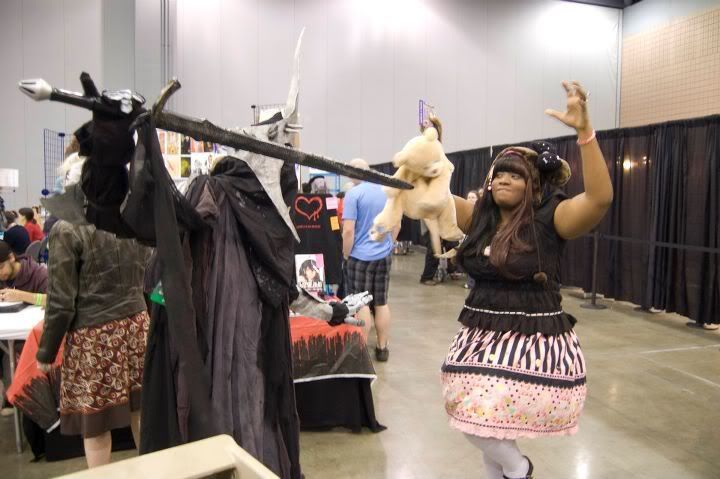 Bro? I am no Bro, I am Loli!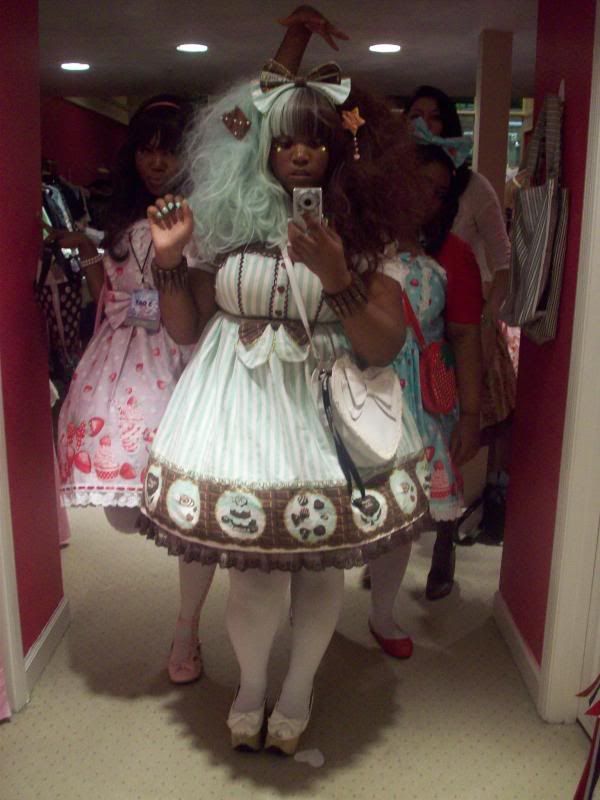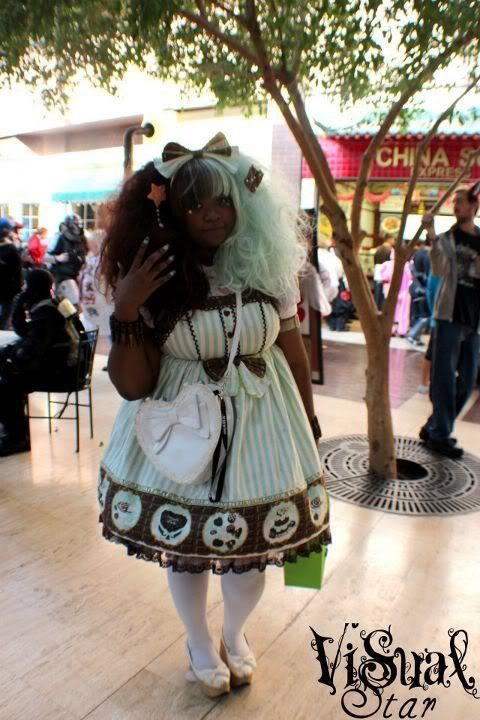 Blouse: Fanplusfriend
Jsk: Dream of Lolita
Stockings: Walmart
Shoes: Bodyline
Accessories: Alice Doll, Mintymix, Hardcandy House
Purse: (I'm actually not sure, I borrowed it from a friend and it's a Btssb replica)
Another shot of this outfit with a different bag from Dreamiesweets Amber on etsy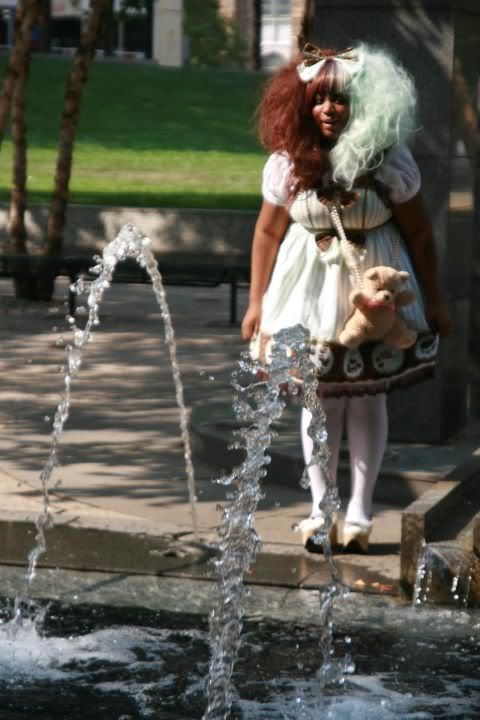 I'll add a funny picture because my post isn't very interesting
I'm not very active on Livejournal because Tumblr has taken over my life, but you can find me on tumblr at (warning my tumblr is 75% random geekiness 25% lolita and other fashion)
http://dapperbitchmalice.tumblr.com/