Last week I had the opportunity to go in the US to attend Sakura con in Seattle. Because of my exams at university I could only arrive Friday in the afternoon and only went to Sakura con saturday and sunday.
Here are my outfits :
Saturday :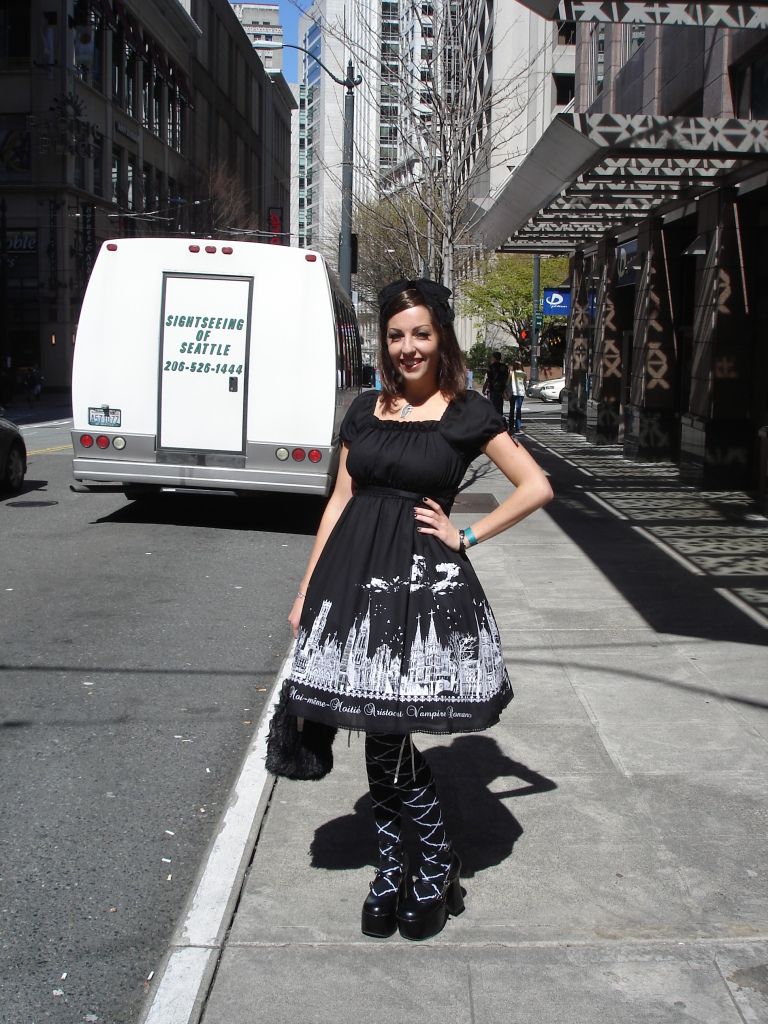 lol the huge fake eyelashes I had are making so strange shadows on my face! XD
and here's one of me and the best EGA I've ever seen!
That day we had Moi dix Mois concert which was so great that I was really happy to be there!
outfit :
Dress, bow, socks, necklace, bag : Moi même Moitié
Shoes : ebay
Sunday :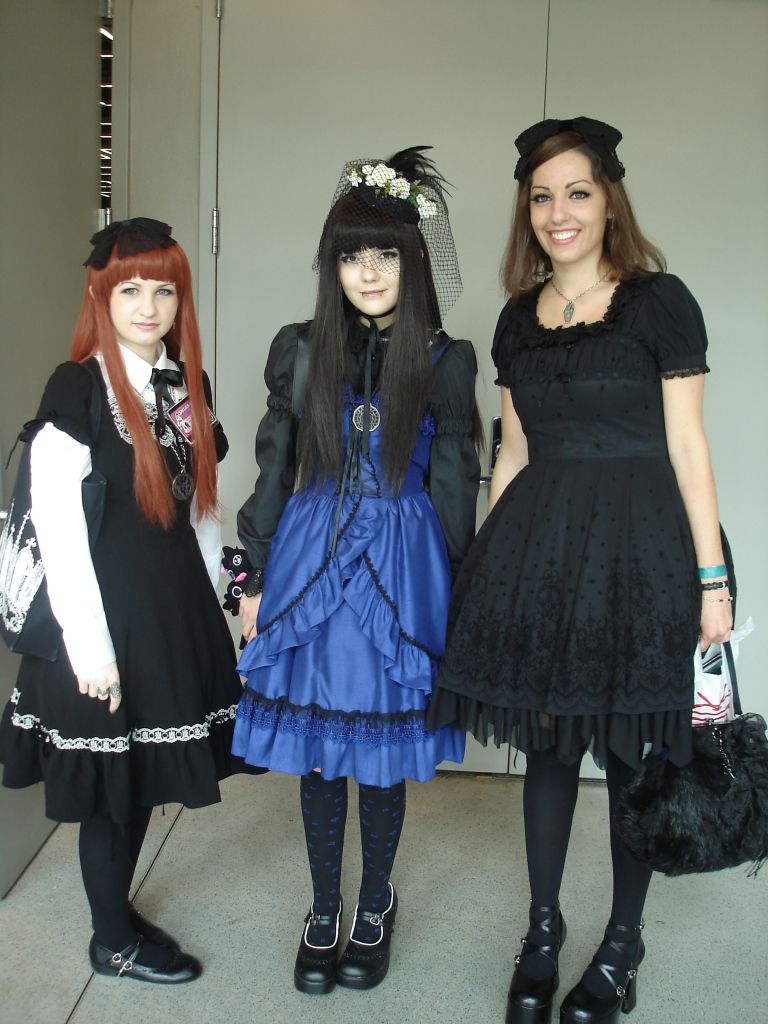 I had a Moi même Moitié cape that day but took it off when it became warmer and don't have any photo with it ~
With me you'll find Adamine and Mizuki that I meet there.
Outfit :
Dress, bow, necklace, socks, bag : Moi même Moitié
Blouse : Innocent World
Shoes: ebay
That day was the autograph session, I had already had two autograph session with Mana in france some years ago but it was my first time with the band (well without Hayato that had to go back to Japan earlier). They were all so nice and Mana was so open in comparison to the last time I saw him! <3
Then as I had come all the way from France I had decided to travel to San Francisco and Los Angeles. I did had the occasion to meet lolita in SF but I did a lot of sight seeing and I love the city! I also had the time to visit the angelic pretty store and the shopgirl kept me inside for my security because of some weird guys that were blocking the doors!
And then as I was in LA I had the opportunity to meet with Mizuki again and Andrea. We went into a cake shop and I had my first real cupcake ever! The girl didn't believe me when I told them it was my first time XD!
The only picture I have of us standing is totally blurry ToT, that's all I have!
We had a lot of fun together I can't wait to do that again!
Outfit :
Dress, bow, shoes (bag same as on the other pictures and socks (
http://moi-meme-moitie.shop-pro.jp/?pid=21866027
)) : Moi même Moitié
Blouse : Innocent World
Shoes (the same) : ebay
I really enjoyed my time there and hope I can come back for another trip in the years coming!
Have a nice day!