June 23,2012
NYC with my Boyfriend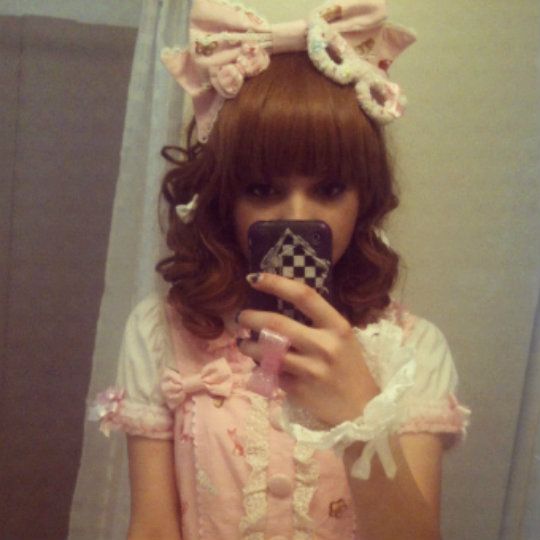 i never got to take a picture of my full cord but here's my top half :3
Blouse:Angelic Pretty
Jsk& Heabow: Angelic Pretty's Country of Sweets
Socks: Angelic Pretty's Candy Border WhitexPink
Bag: Angelic Pretty
Shoes: An-Ten-na
July 3,2012
Zoo with my Boyfriend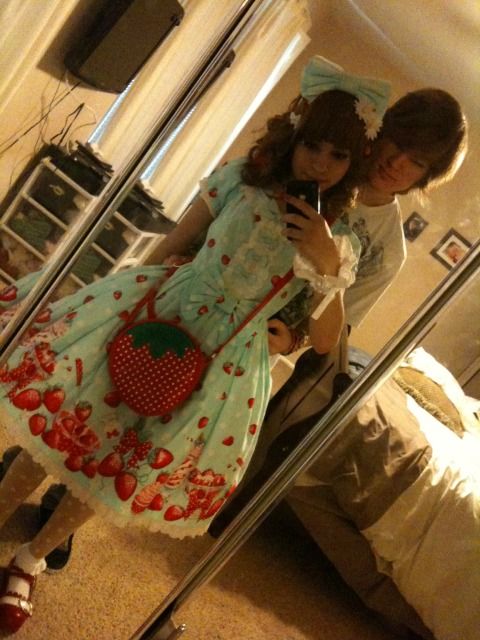 Nail's & Shoe Shot! (: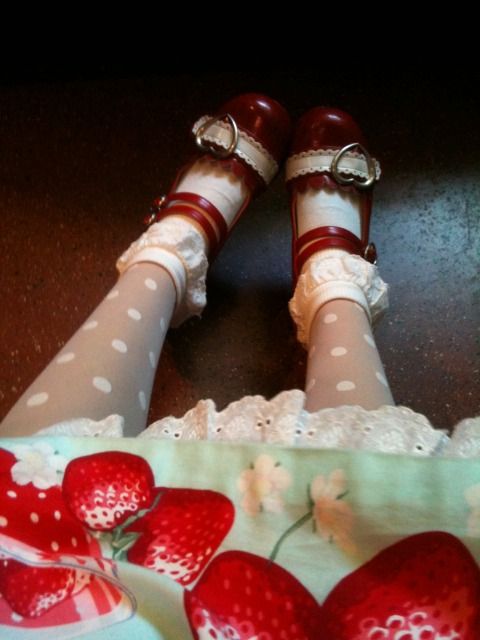 OP& Headbow: Angelic Pretty's Milky Berry
Bag& Shoes: Bodyline
Wristcuffs: BTSSB
Rings: Chocomint
Sock,Tights&Hair Accessories: Offbrand
July 5,2012
Aquarium With My Boyfriend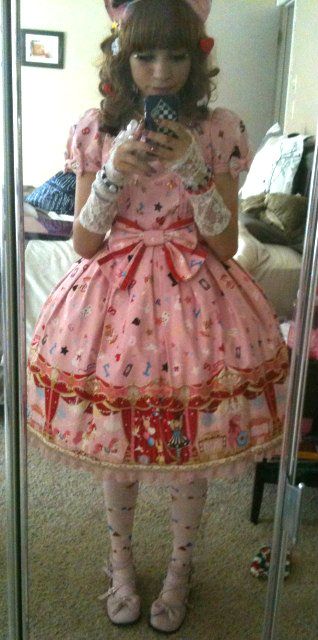 OP,Headbow & Socks: Angelic Pretty's Starry Night Theater
Shoes: An-Ten-na
Ring:Chocomint
Bag : Angelic Pretty
July 7, 2012
Philly tour for Andrea who ran the first Lolita Convenion in the USA
Very hot day >.< Please excuse my no-blousin' ~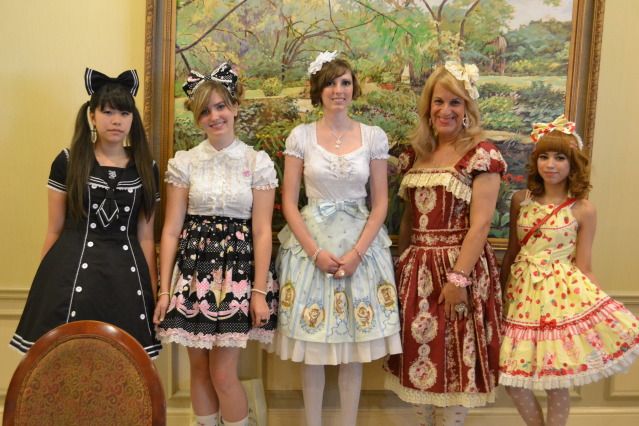 Group picture before we went out ! I'm really short ;____;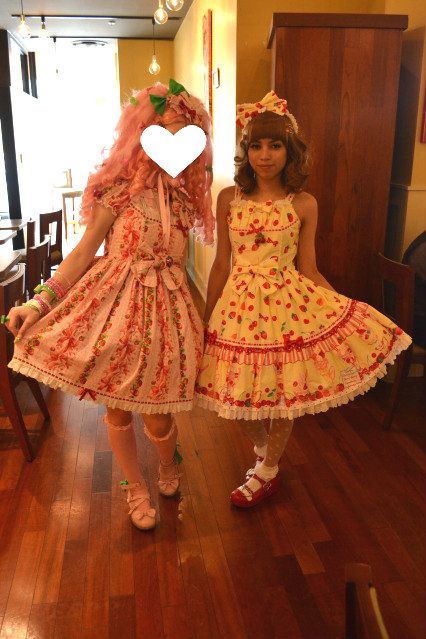 Picture with my friend Naomi who came later in the meet! I'm impressed how she wore that wig in the heat that day.
Jsk& Heabow : Angelic Pretty's Strawberry Parlour
Shoes& Bag: Bodyline
Necklace , Socks & Tights: Offbrand
July 20,2012
Fairwell meet for one of the lolita's in my community, very sad to see a beloved friend move away.
i was bored so i decided to edit this a bit.
Jsk&Heabow: Angelic Pretty's Sugar Fairy Cake
Blouse & Bag : Angelic Pretty
Cardigan : BTSSB
Socks & Shoes : Bodyline
You Can Follow me on tumblr if you'd like