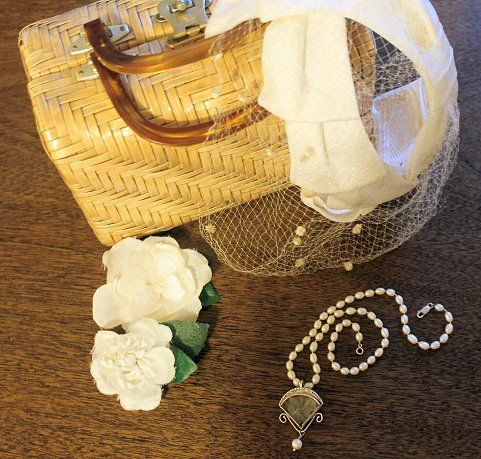 I wore this to afternoon tea at the Dupont Hotel to celebrate my birthday. They do a wonderful tea, and
the greenroom is just lovely
.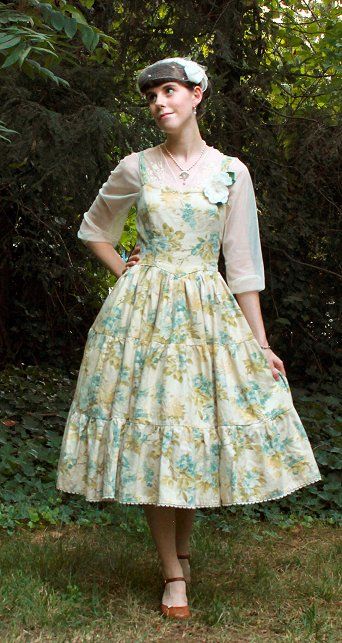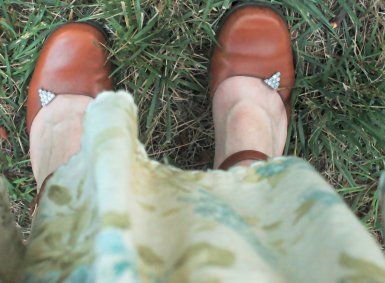 I wore vintage rhinestone shoe clips, which are hard to see in the other photos. So sparkly! (please excuse my odd feet..)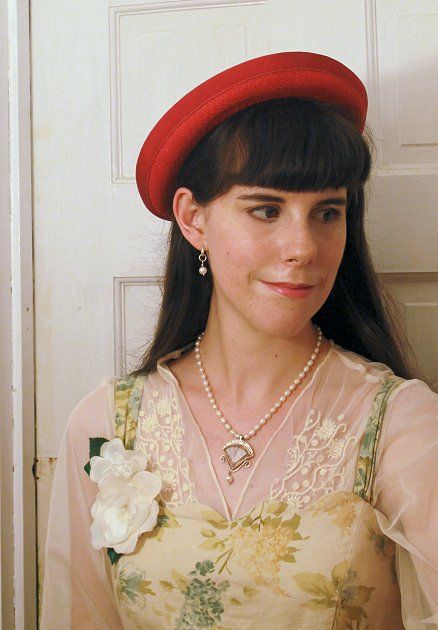 I received a really cute vintage hat from my Mom. I think it's actually a little girl's hat! It doesn't quite go with this outfit, I need to make more red dresses!
Also a closer look at my accessories. The necklace has a
dendridic quartz
which you can't really see all that well, but it looks like it has ferns growing in it.
Jsk: My own work
Blouse: Kohls
Necklace:
My Mom's work
Corsage: My own work.
Shoes: Thrifted
Vintage Hat: Antique store
Tumblr
*
Blog
*
Lookbook