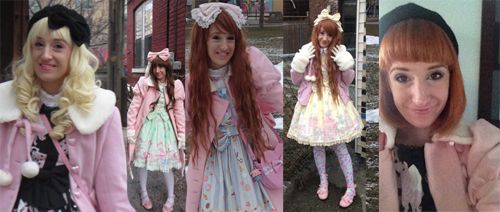 I absolutely love going places and dressing up in lolita! I had a lot of opportunities to during my trip to Canada. Let me show you some of my coords and share the adventure!
Please note: In some photos I may not be wearing shoes because I was indoors.
I spent the day exploring Mississagua and Downtown Toronto in Angelic Pretty.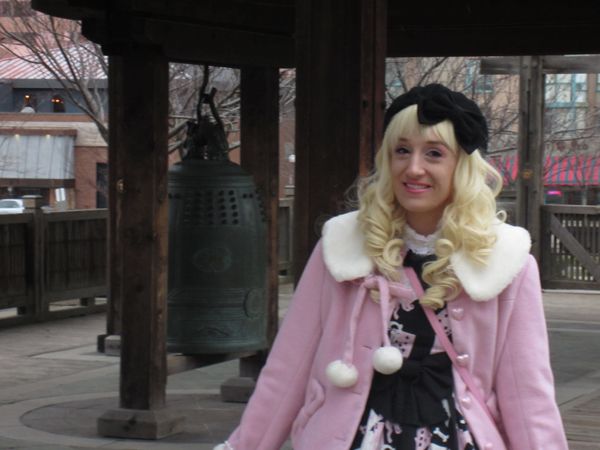 Mississagua is a sister city to Kariya in Japan. There is a neat Japanese park there!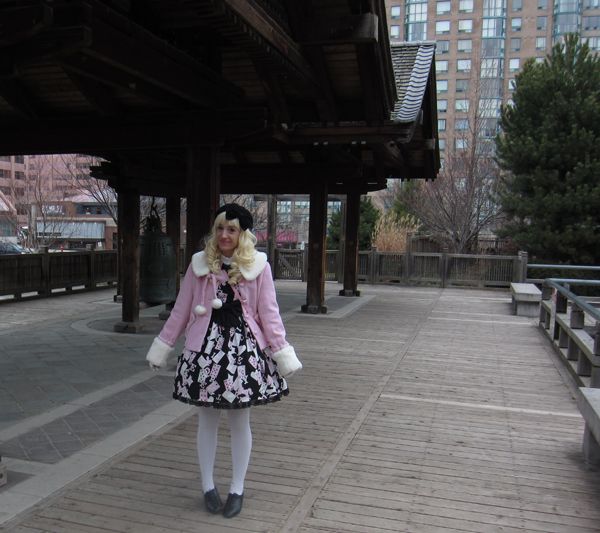 Bow on hat-Bodyline
Wig-eBay
Coat-Dear Celine
Hat, Tights,Blouse, Shoes-Offbrand
OP-Angelic Pretty, Playing Cards Carnival
Bag-eBay Jillxpunkloli
While at the Eaton Centre in Toronto, I found a hilarious hat hehehe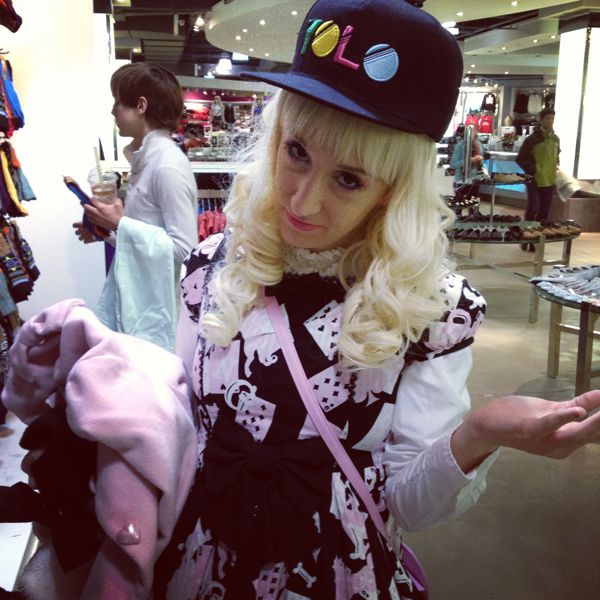 And that was the first day it started snowing.
My next coordinate is from the day I spent exploring Kensington Market. I wore my Infanta dress for the first time!
Coat-Bodyline
Headbow-Fashioned from the Bodyline coat
Wig-eBay
Blouse&tights-offbrand
Dress-Infanta (taobao)
Shoes-Bodyline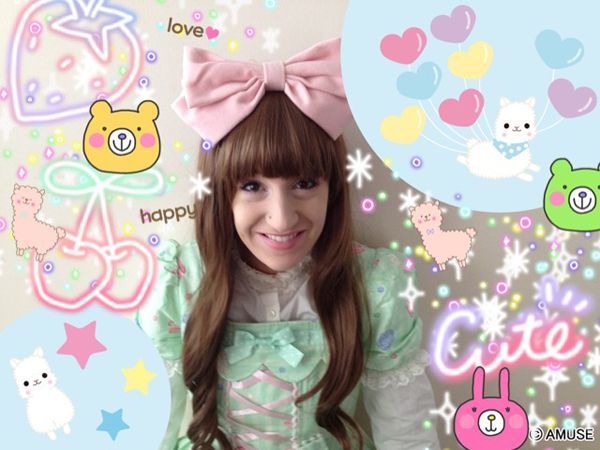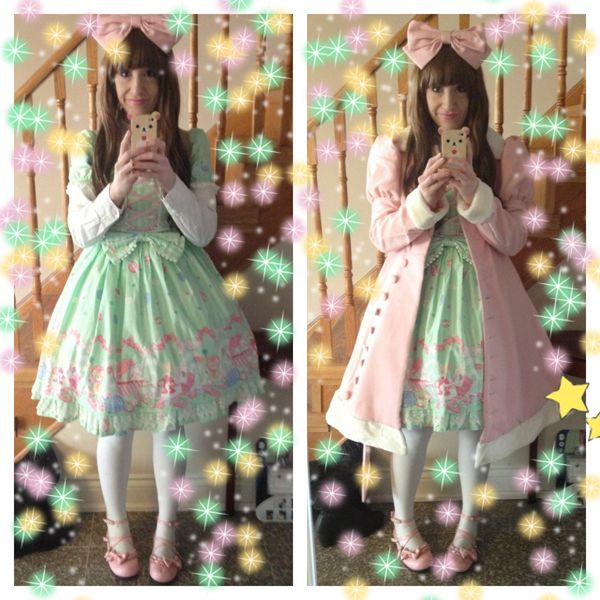 My next coordinate is from a meetup that the Toronto Lolitas put together for me. It was at a delicious patisserie in Toronto called Nadège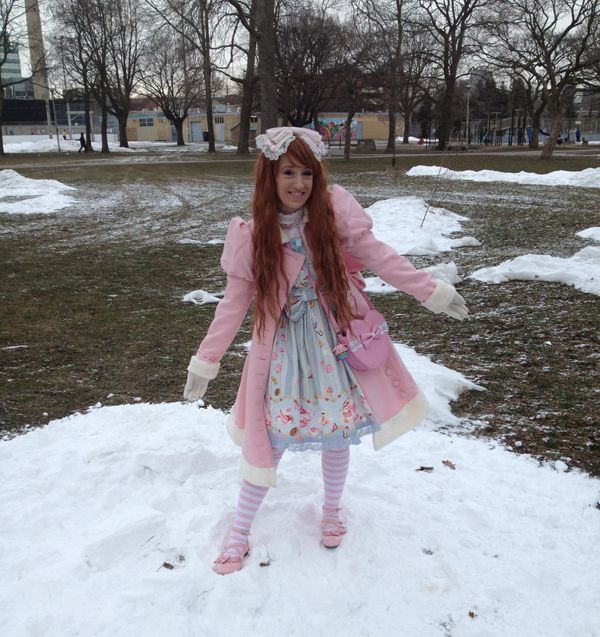 Coat-Bodyline
Headbow-Angelic Pretty
Wig-Auburn Rhapsody, Gothic Lolita Wigs
OP-Angelic Pretty, Wonder Party
Tights-offbrand
Shoes-Bodyline
I endulged in 6 glorious macarons! I loved them all! Especially this new one I had never had before called Casis aka Black Currant. I think it's my favourite so far!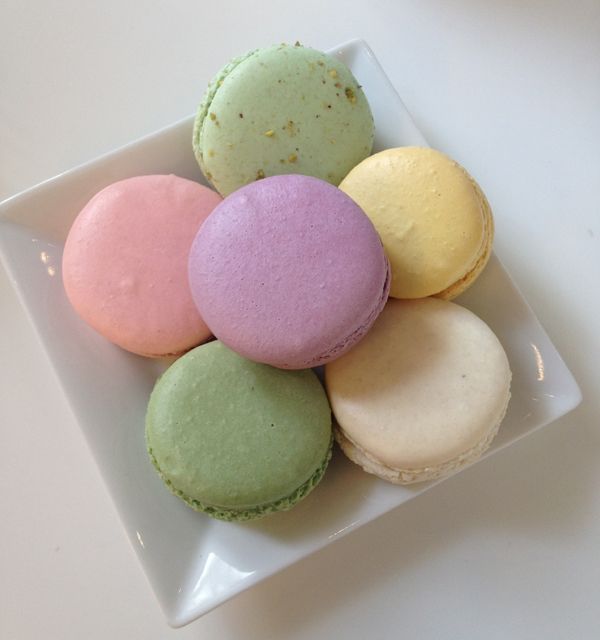 This is what the Bodyline coat I have looks like with all the buttons done up.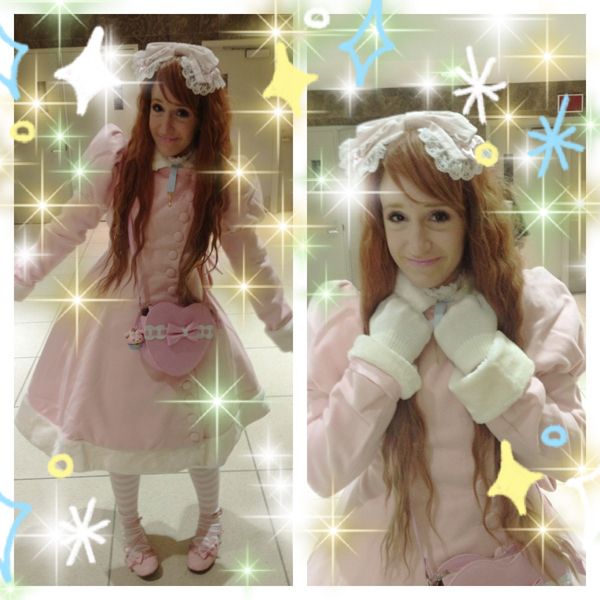 I was so painfully tired when this photo was taken. X_X
The Toronto Lolitas organized another meetup for me at Pacific Mall.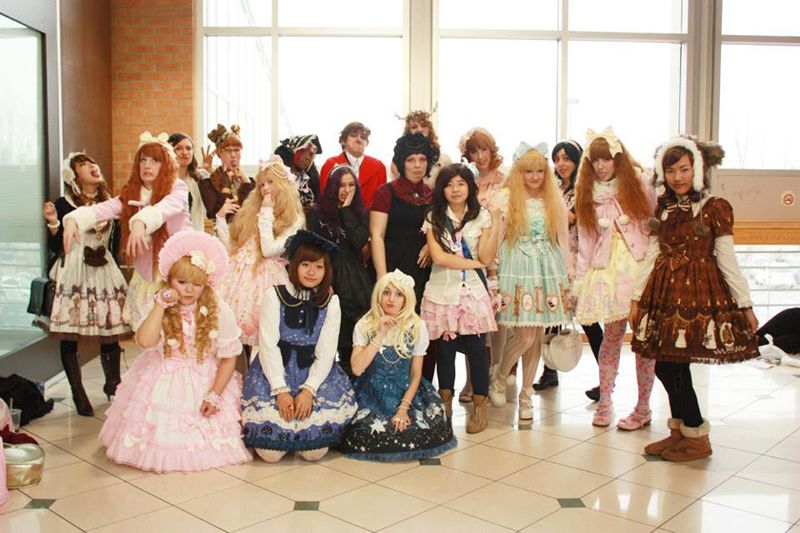 Cadney and I organized a twin coordinate for this meetup.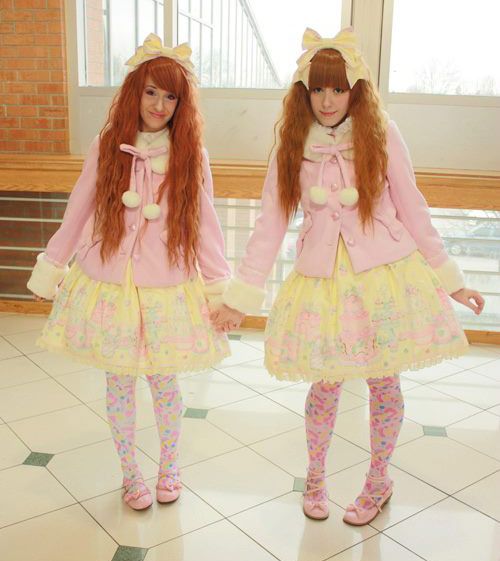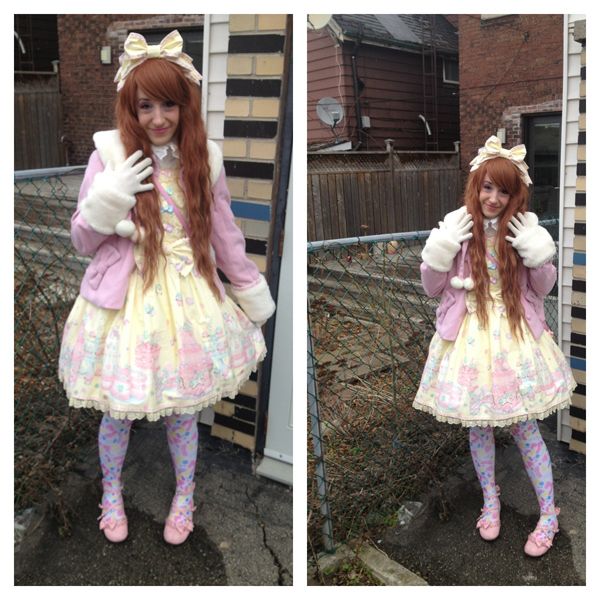 Headbow and JSK-Angelic Pretty, Decoration Dream
Wig-Auburn Rhapsody, Gothic Lolita Wigs
Coat-Dear Celine
Tights-Sweetie Cakes
Shoes-Bodyline
Pacific Mall is such a lovely place! It's a huge asian mall filled with various adorable shops! I had so much fun!
I made sure to eat my kinder egg a friend gave me there so I wouldn't accidently bring it back to the states as it is illegal ;__;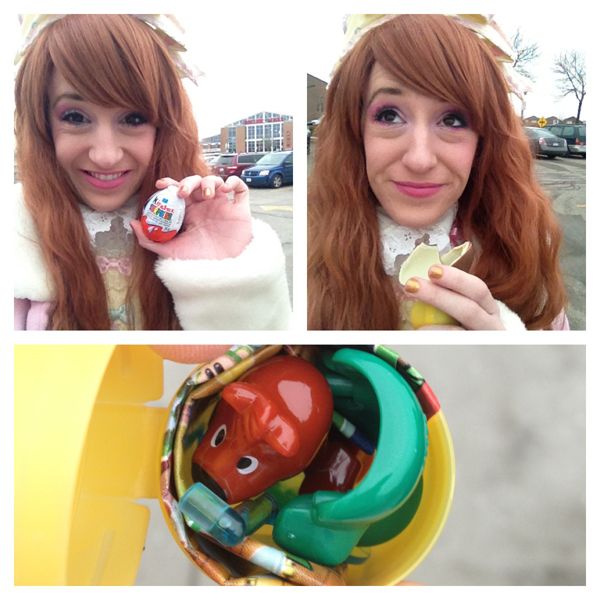 Lastly, due to limited space in my suitcase I wore lolita traveling back home to California.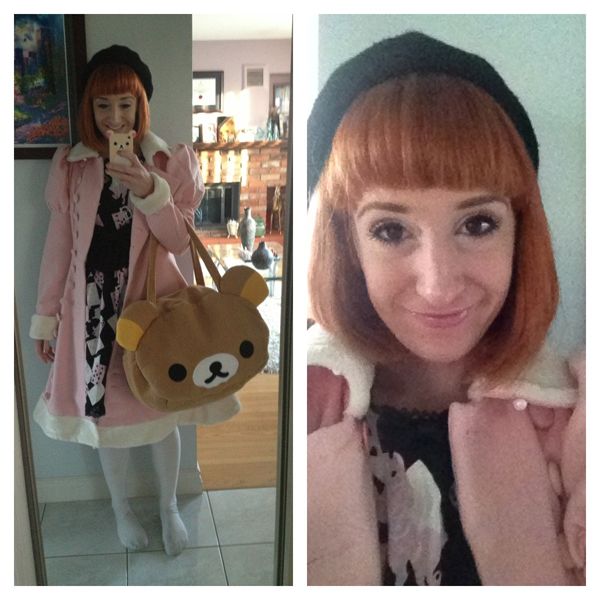 Hat-Offbrand
No wig, My real hair :D
OP-Angelic Pretty,Playing cards carnival
Tights &Shoes –Offbrand
Coat-Bodyline
I purchased the Rilakkuma bag at Pmall (pacific mall) the day before. It made a perfect extra carryon. I didn't wear any petticoats with this one coordinate because I figured it would be a hassle to fly in.
I had an amazing trip! It was so much fun to visit with friends and make new ones! I can't wait to go back! Thank you for taking the time to check out my post. Feel free to leave comments :D