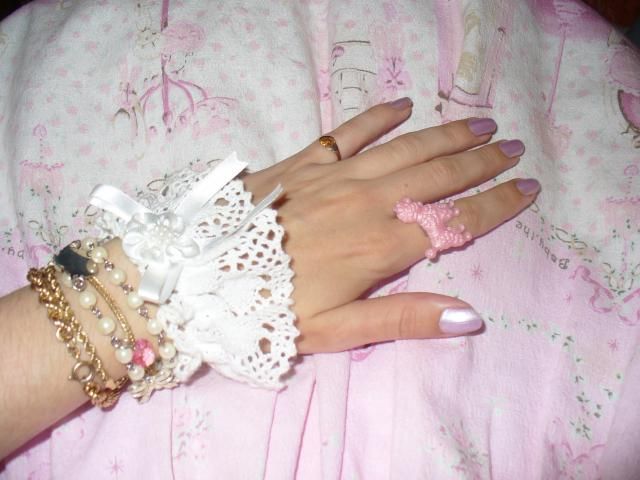 Been a while since my last post, never seem to get outfit photos!

This was my outfit for Frock On!. It was thrown together at the last minute as I had no inspiration. I had intended to wear a simple old-school coord, but then rocking horse shoes and a bonnet happened and it became sort of OTT old-school? My bonnet didn't really behave though, and I don't think I'll be wearing one again any time soon.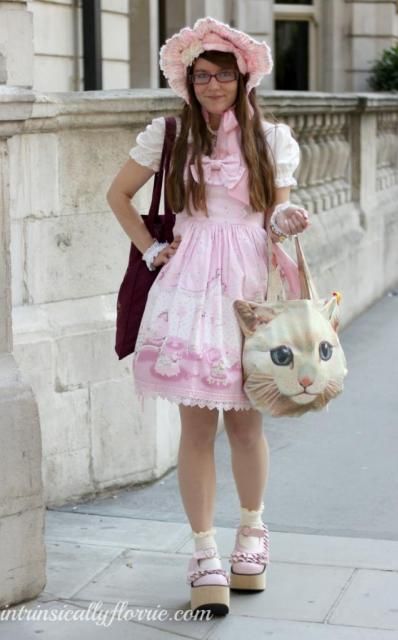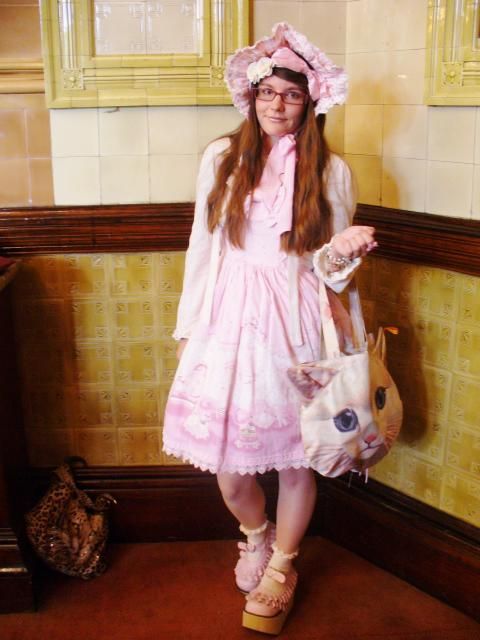 Photo on the left courtesy of Florrie @ <a href="http://www.intrinsicallyflorrie.com/">intrinsicallyflorrie.com</a>
Bonnet: Angelic Pretty
Headbow, flower clips: H&M
JSK, Necklace, Bracelet: BTSSB
Cardigan, blouse: Bodyline
Wristcuffs: Handmade (not by me)
Ring: Kawaii Goods
Bag: Taobao
Socks: Topshop
Shoes: Antaina

And here's an old outfit from May. It was a super hot day so I look really bedraggled! Also bad lighting as were hiding from the heat in the underground section of a pub after tiring of the midday sun.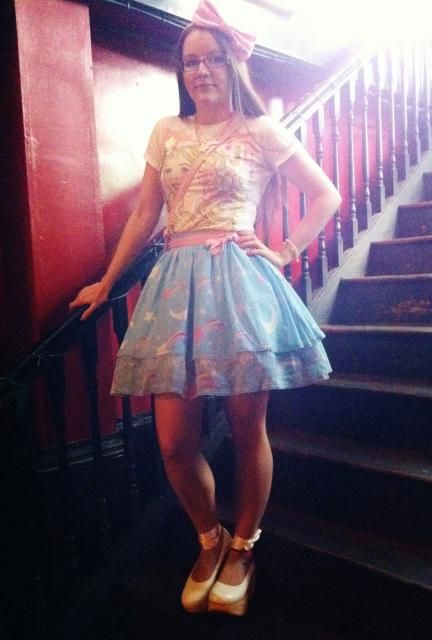 Headbow, jewellery: H&M
Barrette, skirt, bag: Angelic Pretty
Necklace: Kawaii Goods
Shirt: Welovefine
Shoes: Montreal

That's all for now, but expect more once Day Dream Carnival finally arrives!