Some friends and I drove up to Chicago to see the midnight premiere of Deathly Hallows Part 1. IT WAS AWESOME. And being the ultimate HP nerd that I am I decided to make the ultimate Slytherin uniform. Slytherin princess for life, yo!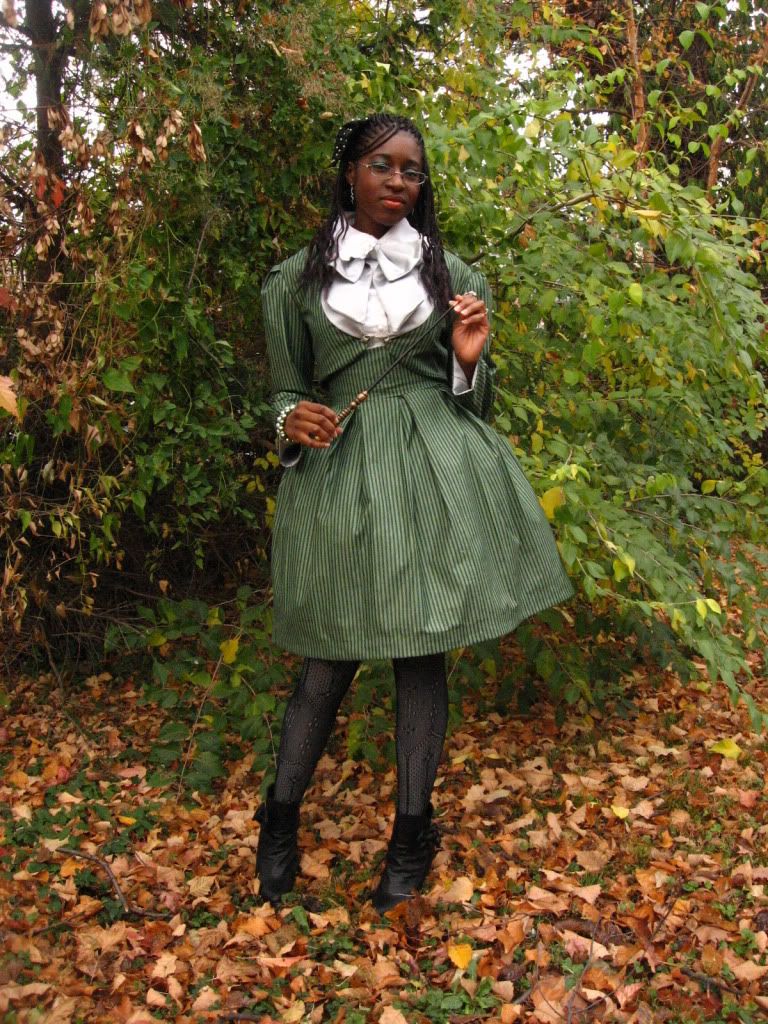 As we knew we'd be spending 5 hours in the car, and then another 4 hours sitting and waiting in the theater, we tried to take some pictures of our outfits BEFORE they became horribly wrinkled.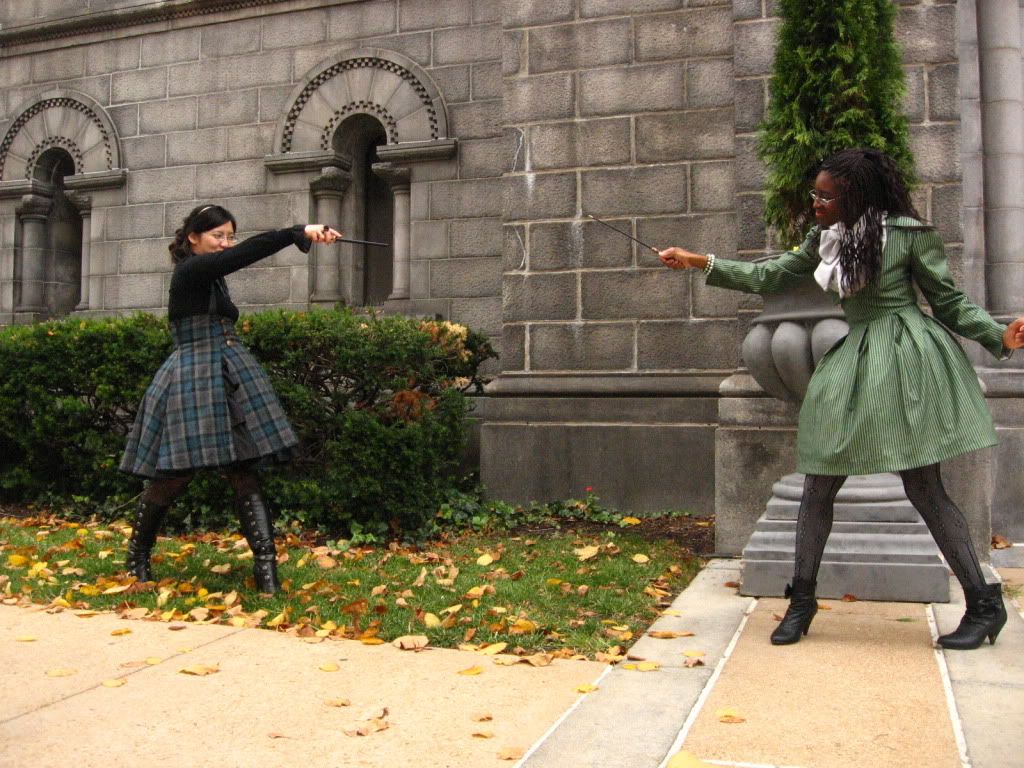 loli_fied and I tried to stage a duel, but we kept giggling!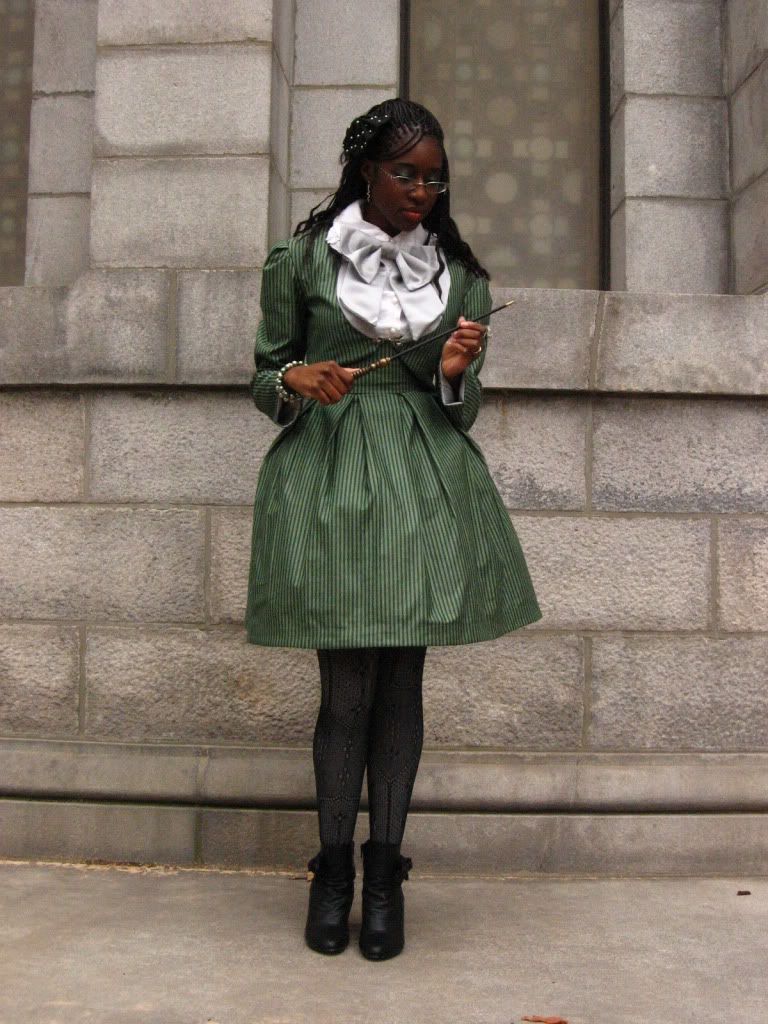 We finally make it to the theater and who should we find? It's Bellatrix and Voldemort, look out! Oh wait, it's okay, they just want pictures.




Best movie ever? Ummmm yes!

RUNDOWN
Jacket, bow, and Skirt: Made by me
Bouse: Bodyline
Tights: Target
Shoes: F21

Have a very Harry weekend!