Its sprrrring and Easter-Bunny-Time. Sooo I wanted to show you my beloved Cherry Berry Bunny-JSK!

I just hope your weekend was as fine as mine!?
It was so much fun, searching for Easter-Eggs and eating Chocolat. Milky is the best. And my Mom got me a nice book and we went to church and all that jazz, but it was really special and great. So..how's your easter-feeling!?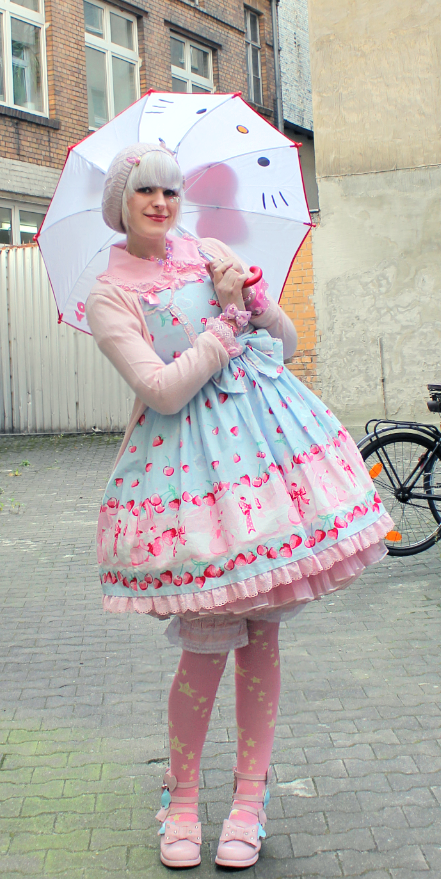 OUTFIT:
Hat: H&M
CLIPS,OTHER STUFF: Angelic Pretty,Chocomint, H&M, Offbrand
CARDIGAN: H&M
BLOUSE: Bodyline
DRESS: Angelic Pretty Jumperskirt
UMBRELLA: Sanrio
BLOOMERS: Die Kleine Mizzie
STOCKINGS: Angelic Pretty
(THIS ARE THE SOCKS, IF YOU WANNA SEARCH FOR THEM:
http://hellolace.net/wardrobe/angelic-pretty/type/socks/item/20/
)
SHOES: An Tai Na
HAIR: My dead dyed hair;_;!
LOCATION: In a Yard in Berlin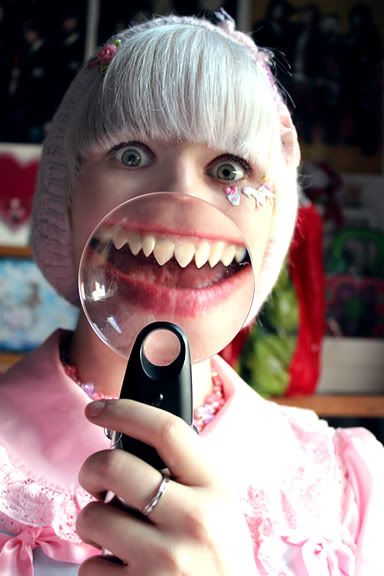 No idea...Sharky!!!!
Bye-Bye sweetis and have a ball on the easter-bunny!^_^
Current Mood:
accomplished
Current Music: Chubby Bunny - Die Aussenseiter