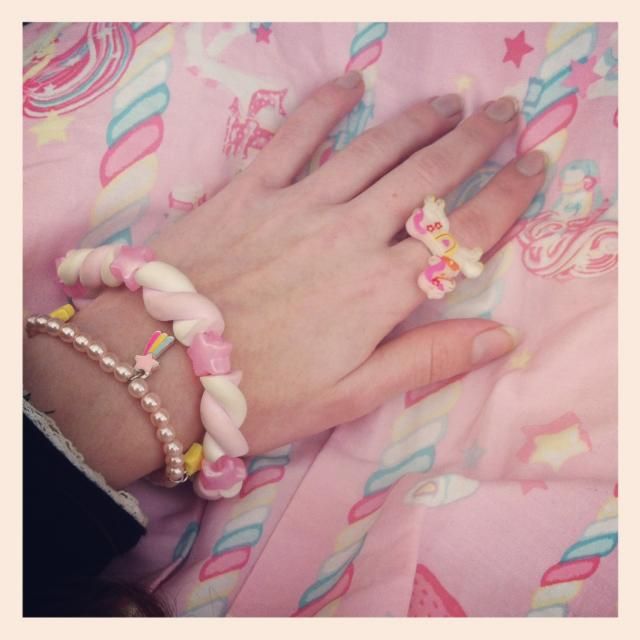 Continued to be rubbish about getting photos of my outfits! I think my last post finished with Christmas though, so I'll do a little catch-up with any oufits I can find from this year. Most of these are bad mirror photos in my dad's room though, oops.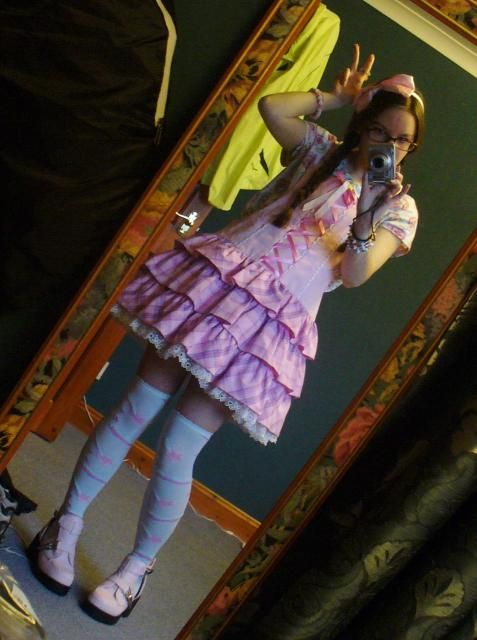 First up is a non-lolita outfit, but I figured I'd include it anyway.
Outfit planning for Kyary, but I will be wearing warmer and more comfortable things I think!
Salopette & socks are Angelic Pretty, all else is offbrand.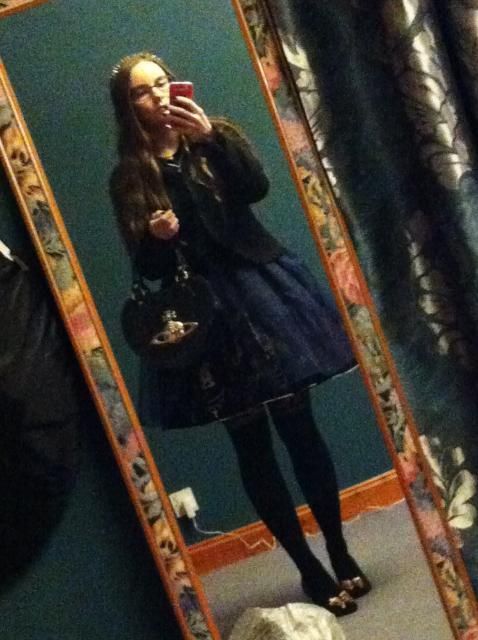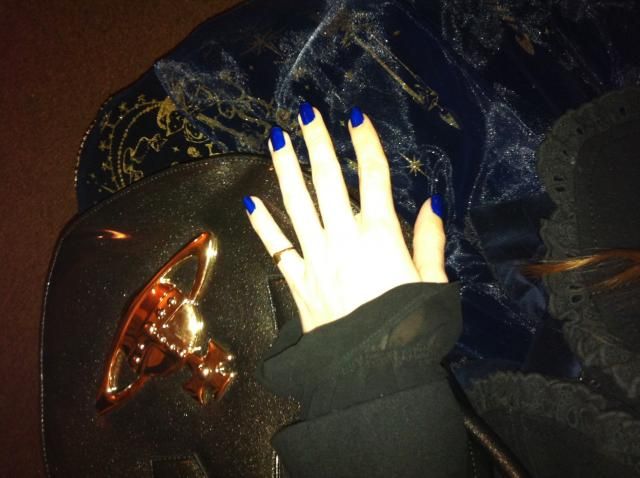 This one was for a meal with my bf's family back in February. I didn't realise that no one would dress up for it as my family always does! I felt a little self-conscious.
I love this skirt as it doesn't need a petticoat to be pouffy!
Skirt is Angelic Pretty, bag is Vivienne Westwood, rest is offbrand.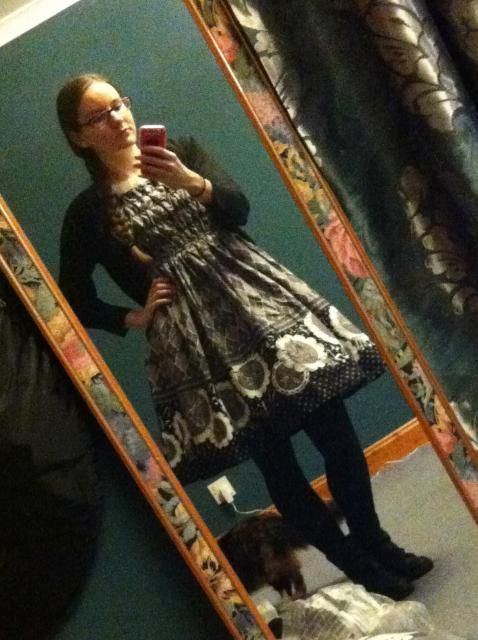 This was just for a family visit after baking cupcakes, very casual.
OP is Bodyline, everything else is offbrand.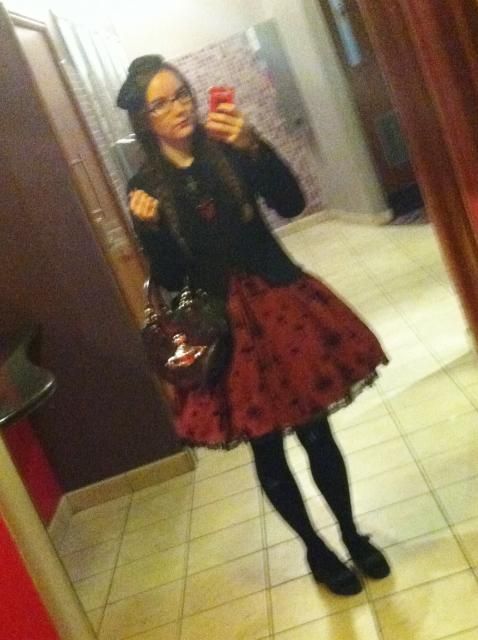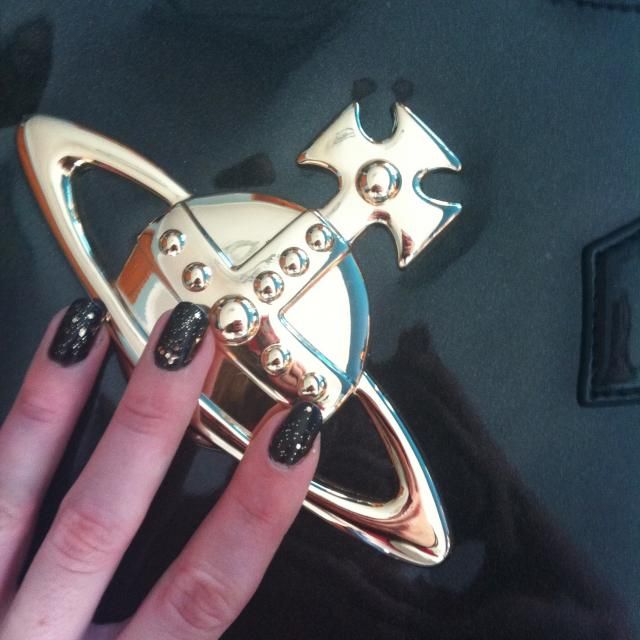 I finally wore Holy Lantern for my birthday meal!
JSK is Angelic Pretty, blouse is Bodyline, bag is Vivienne Westwood, rest is offbrand.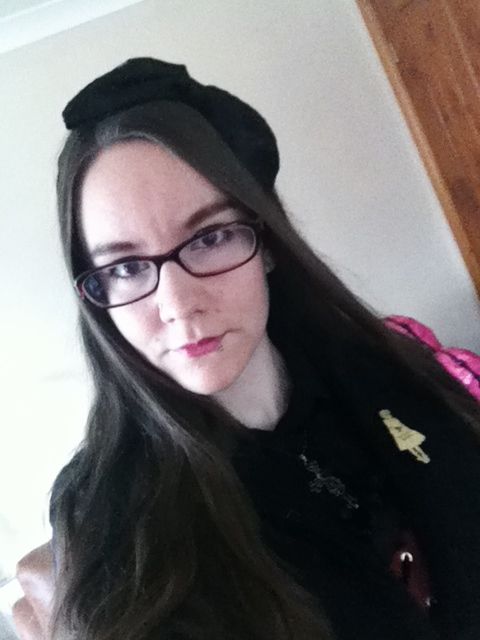 And I wore pretty much the same outfit for my cousin's wedding, but with heels instead of platforms.
There was a red and rockabilly theme, so I didn't look too out of place.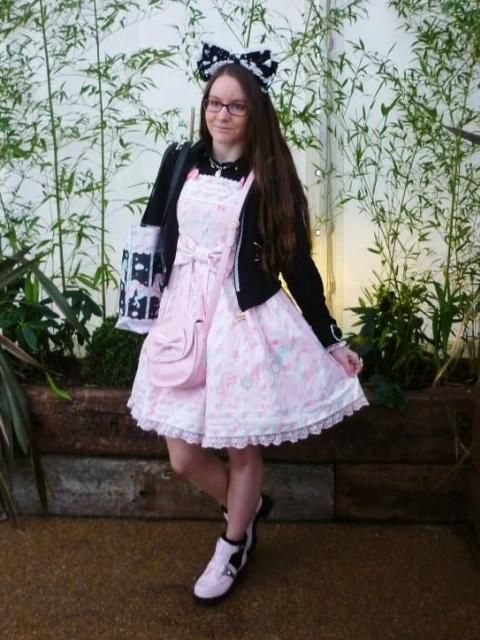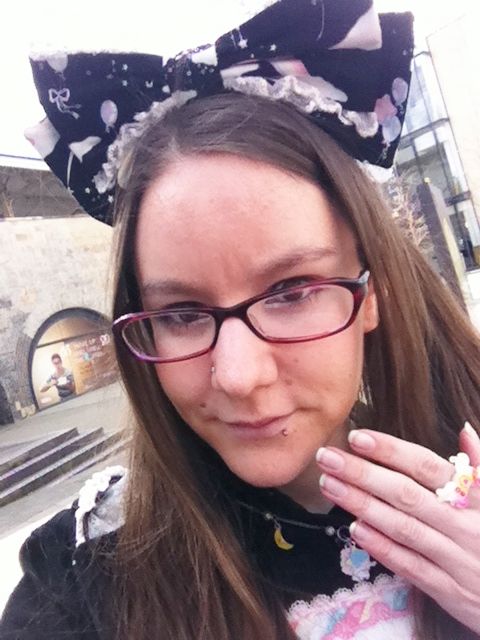 I wanted to look ready for Spring for our first picnic of the year, but it was actually pretty cold!
Blouse is Bodyline, socks, shoes, and jewellery are offbrand, all else is Angelic Pretty.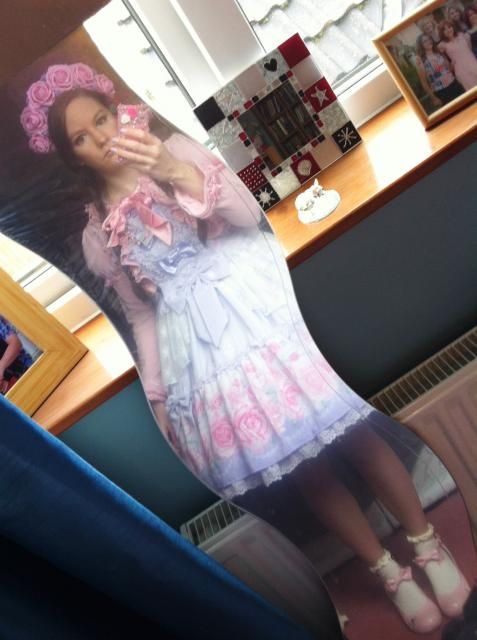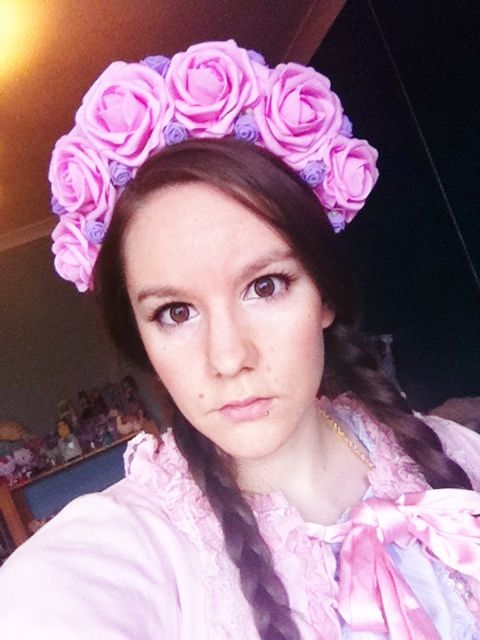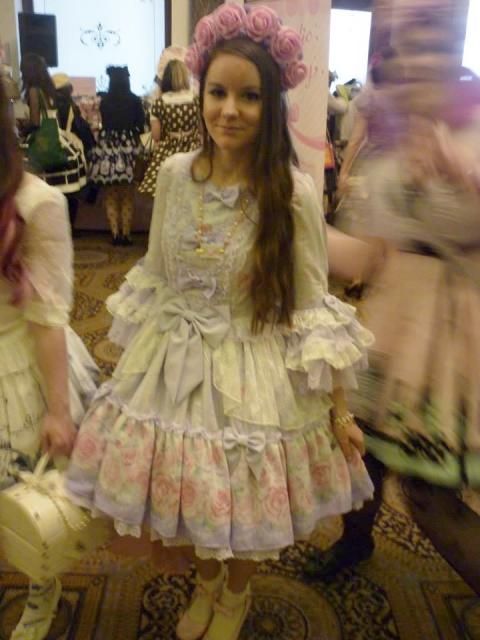 And most recently, my Enchanted outfit! Lots of people took my photo, but I could only find one. Must remember to get outdoor photos before the event next time.
I ended up taking my plaits out and adding the choker to match my dress, as well as a few bracelets and rose earrings.
Don't ask how I crammed the princess sleeves into the bolero because I really don't know and I'm sure it defies the laws of physics. Hopefully in my next post I'll be wearing the dress I bought and the brooch I won!
Headdress is by Florrie Clarke, bolero is Bodyline, socks offbrand, shoes BTSSB, all else Angelic Pretty.

So looks like I have been rubbish with getting photos again. Must do better.

Bonus: Lolita Blog Carnival theme 1 piece 4 seasons GIFs (I look so silly, but ho hum).




Mostly Angelic Pretty and offbrand, though the boots are BTSSB.
The first outfit for 'Spring' is my favourite of these.